Ways to Spruce up your Entryway
Posted by Louisville Realty Group on Monday, April 23, 2018 at 8:52 AM
By Louisville Realty Group / April 23, 2018
Comment
Written by RJT intern, Remington Colbert
The entryway of a home is a guest's first impression of your home and your lifestyle. The old saying "first impressions can be tough" stands to be true. Give any guest, inlaws, and relatives that you try to outshine something to talk about! Easy changes do not have to be expensive or even super time consuming. When redoing a space, there can be thousands of ways to make a change. Whether you are renovating, redecorating, or even shifting your exsisting stuff around, change can be a good thing! Here are some easy ways to shake up your entryway!
1. Bold Color
Bold colors reflect a personality, a mood, or a meaning. Many designers love color because there is many possiblities for great design. Do not be affraid to do something different!
2. Bold prints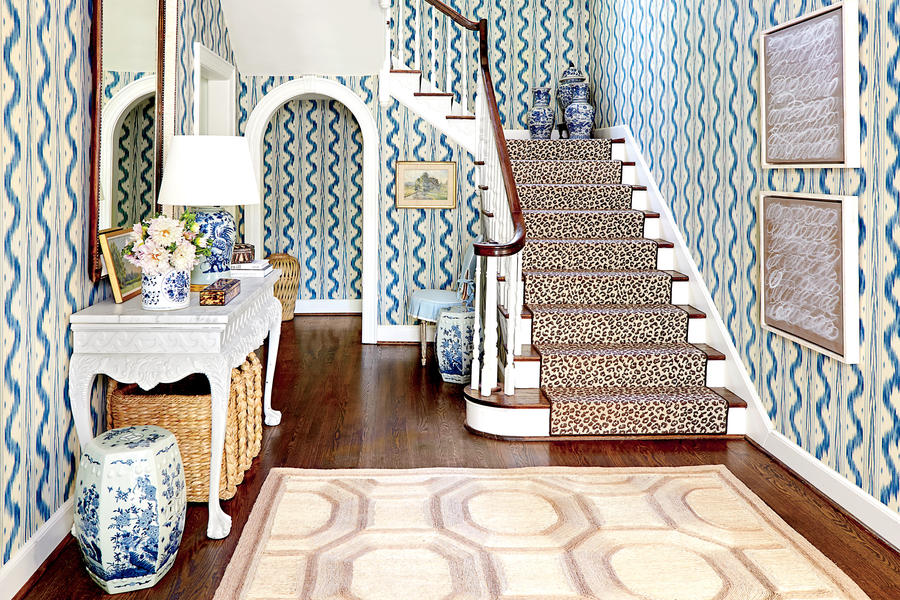 Whether you put a bold wallpaper on the wall or have super accentric fabric, a bold print can give off a positive and welcoming vibe and have a refelction on your fun side!
3. Family Photo Wall
To make your home feel strong of family, create an art gallery style collage with different frames, sizes, textures, and styles. It will come accross as cool, trendy, and fun.
4.Antique Trunk/Furniture
Through back to a by-gone era by adding a statement antique piece that can be utilized as storage. Antiques are timeless and show that you do not follow the must have trends of the time. A great piece can also be a great investment.
5.Center Display Table
If the space is available a center display table is a great way to welcome guests with the keepsafes into your home. What is also nice is that you can change the display on the table from season to season and holiday to holiday.
6. Bold Floor
Patterned floors are very trendy and super cool. Depending on your subfloor, simple laminet can acutally come across as a high end look. To make sure you have a timeless look, go with traditional patterns and light contrasting colors.
7.Paint to give a modern look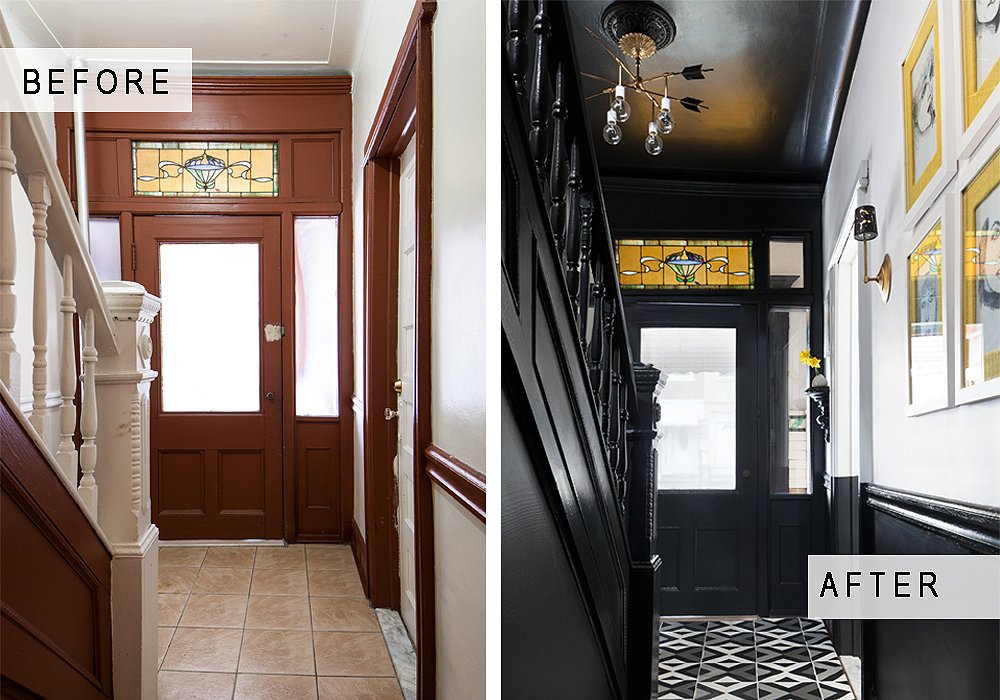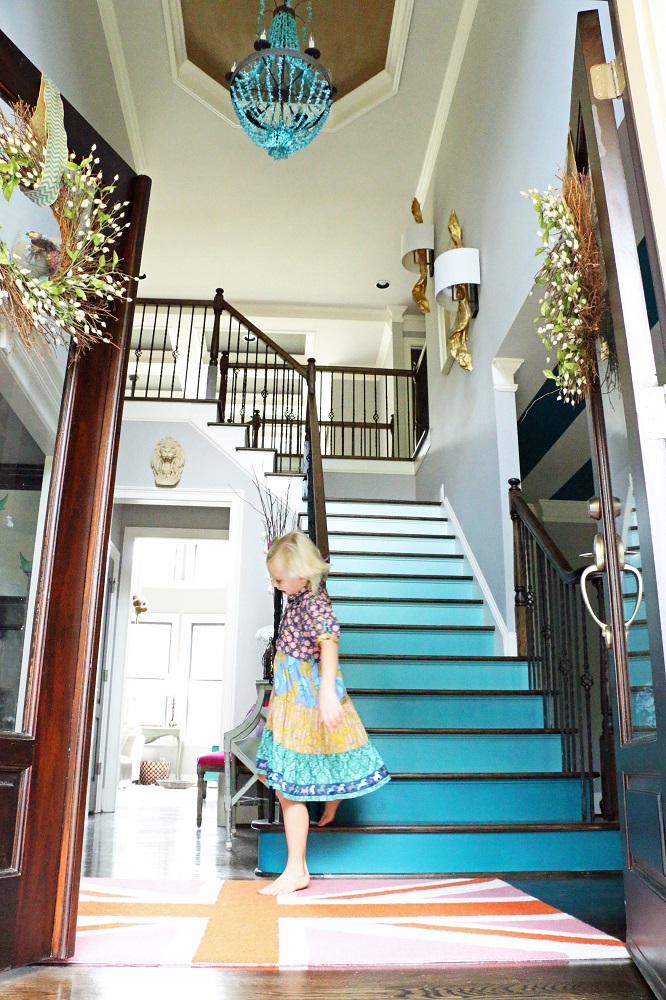 As crazy as it sounds, painting trim, banisters, and even floors can drastically change a homes look and feel.
8. Photo Mural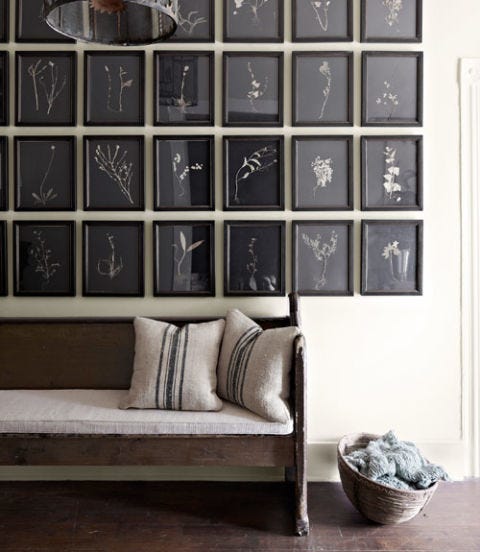 By placing similar photos that have matching frames, you can create a super cool and trendy statement piece of art. To make it more senitmental, get your family pictures and print them in black and white. This image is of pressed flowers framed.
9. Repurposed Use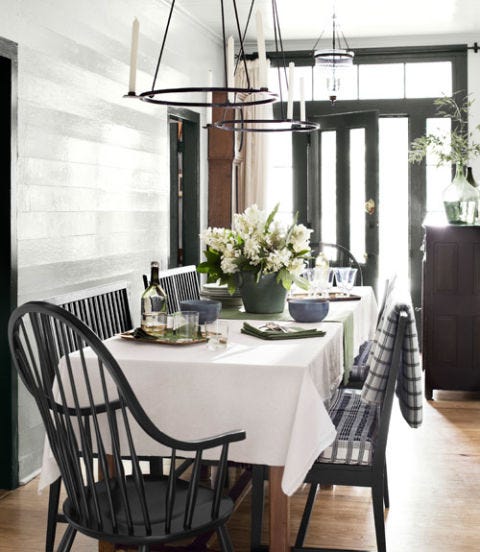 If you have a wide entry hall, like in old home, consider using the space as something else to maximize space. For example, an additional living room or a dining room can make some cool entertaining stories!
10. Wood-Paneled Walls
Barn doors are in, rustic looks are in, wood panels are back. Not that knotty pine look of the 80s but horizonital untreaded wood panels or panels that look like hardy board.
11. Traditionally White
Keep a classical look by having everything white. Depending on the architecture of your home, this look can be very contemporary, classic, or coastal!
12.Colorful And Quirky
Be eclectic. The same as everyone else is boring. Display pieces that reflect you!
13. Corner Storage
Sometimes the things that work best are the things that are no longer in trend. Try placing an old umbrella stand or coat rack for some easy storage and a vintage look.
14. Mix Matched Decor
Having elements of mulitple designs creates a whimiscal look in your home. Just becasue designers say two things do not go together, does not necessarially mean that's true!