Springtime in the 'Ville
Posted by Louisville Realty Group on Tuesday, May 1, 2018 at 9:44 AM
By Louisville Realty Group / May 1, 2018
Comment
Written by RJ Thieneman inter, Remington Colbert
Spring time in Louisville is beautiful. The dogwoods and redbuds are in bloom, the springtime bulbs are showing of their vibrant colors, and the parks start buzzing with touches of new life. This city breathes a new breath when we have a nice warm spring day. And then it all starts, the activites, the events, the festivities.
St. Patrick's Day is a stable for Louisville. If you are into the bar scenne, St. Matthews, Bardstown Rd/Baxter Ave, and Fourth Street are insanity all day. Drinks are cheap and it is a fun time to spend with friends. If you have litllte ones, the St. Patrick's Day parade wanders its way through the Highlands and can create a fun family event!
Waterfront Wednesdays start in April and go throughout the summer. With live music out side using th e river as the backdrop, this free event is great for any music lover or to spend with freinds or family.
Many spring time markets pop up throughout the city. Fresh farmer's markets, flea markets, and neighborhood sales happen every Saturday in various place. Sometimes are pretty days you can be able to find live music.
Cherokee Trianlge Art Fair happens around Derby every year. It is not as big as the St. James Art Fair, however this one focuses more on local artists. Live music, food, and beer make it a truly unique experience.
And let's not forget about the long loved Derby events. Starting with Thunder Over Louisville, two weeks before the Running for the Roses, this spectacular fireworks show features a carnival, airshow, and other fun activities.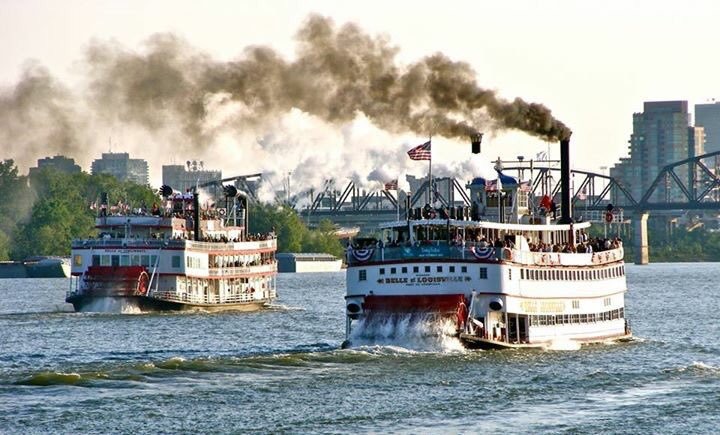 The Balloon Glow, The Great Steamboat Race, Pegasus Parade, and many other derby events scattered around the city create a non stop party for two weeks every spring.
What makes a famous is the Kentucky Derby. This 140+ year old tradition has put Louisville, KY on the world stage. Rich with tradition and excitement, the Derby, or any of the racing season is a fun time for the family.
The spring is the best time to be in Louisville. With so much going on, everyone can have a great time.