Instant Equity
Posted by Louisville Realty Group on Monday, February 26, 2018 at 9:51 AM
By Louisville Realty Group / February 26, 2018
Comment
Written by RJT intern, Remington Colbert
With an ever changing real estate market people tend to worry if they have equity in their homes, whether or not they are planning to sell. These are a few easy way to add instant equity without breaking your wallet.
Paint
Fresh paint reenergizes any space. Subtle colors add instant value to a home, light colors allow light to bounce around making the space feel larger. Bold, bright colors tend to turn away buyers if your home happens to be on the market. Check out the local design trends to see what colors work and which ones don't.
Deep Clean
Everyone has different standards of cleanliness. If you are a person who cleans every now and then, it would be recommended to do a deep clean. Clean properties seem highend and spa like. Being clean makes people feel good. If you are trying to sell your home, taking the time to clean is worth it. If you don't like cleaning, there are multiple cleaning agencies out there.
Declutter
People like stuff. However when there is to much stuff it begins to overflow. When there is syuff everywhere it makes a home look like there isn't enough storage space. It does not matter if the home is 800 sqft or 10,000 sqft, a home will look and feel small with to much stuff. Decluttering gives peace of mind and makes a home feel larger. If the home is on the market, decluttering can add a ton of value. The home will look as if it has always been clean and orderly which equates to well maintained and plenty of space.
Landscaping
Weeded beds, trimmed shrubs, new flower bulbs, mowed lawns instantly make a property look lovely. When properties look nice, it makes the home seem it is well maintained. Large trees add equity to properties. If all possible, keep them, just add additional landscaping around.
Handyman Repairs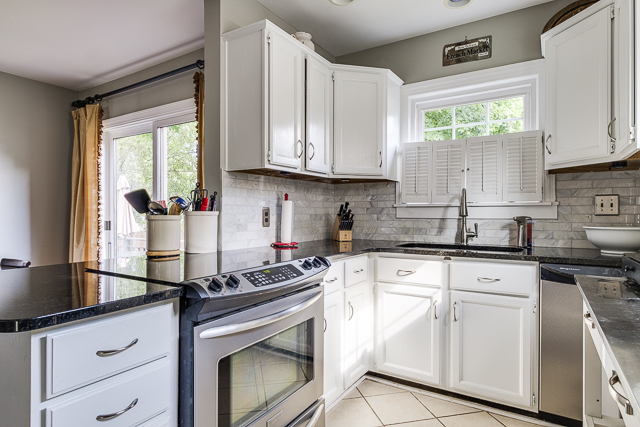 Making sure that all electrical, plumbing, and minor fixes are addressed before a home is listed makes the property seem move in ready. With these minor fixes always addressed it is less likely that a major problem will occur.