Written by RJT intern, Remington Colbert
The entryway of a home is a guest's first impression of your home and your lifestyle. The old saying "first impressions can be tough" stands to be true. Give any guest, inlaws, and relatives that you try to outshine something to talk about! Easy changes do not have to be expensive or even super time consuming. When redoing a space, there can be thousands of ways to make a change. Whether you are renovating, redecorating, or even shifting your exsisting stuff around, change can be a good thing! Here are some easy ways to shake up your entryway!
1. Bold Color
Bold colors reflect a personality, a mood, or a meaning. Many designers love color because there is many possiblities for great design. Do not be affraid to do something different!
2. Bold prints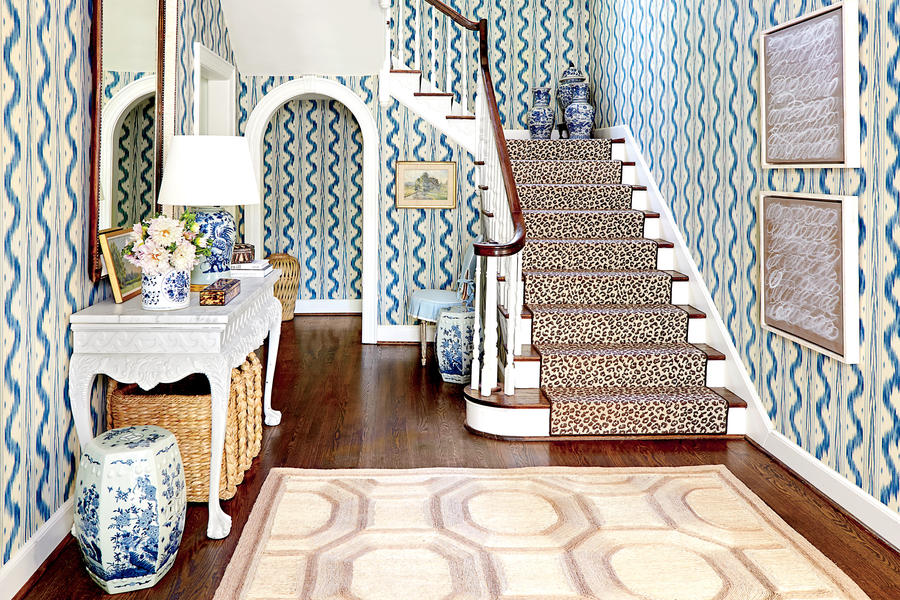 Whether you put a bold wallpaper on the wall or have super accentric fabric, a bold print can give off a positive and welcoming vibe and have a refelction on your fun side!
3. Family Photo Wall
To make your home feel strong of family, create an art gallery style collage with different frames, sizes, textures, and styles. It will come accross as cool, trendy, and fun.
4.Antique Trunk/Furniture
Through back to a by-gone era...